Top 12 Best Places to Visit in Lahore: 2023
Lahore is defined by its culture, cuisine, and vibrant people. Lahore is known for Mughal architecture, magnificent gardens, farmhouses, and historic structures. Lahore is worth visiting because of its energetic culture and welcoming residents. Moreover, this city has a lengthy and fascinating history.
Best Places to Visit in Lahore, It is a beautiful city—it is also an amazing experience and a lasting sensation. In Lahore, the best medical and educational facilities are found there. Because of its stunning and lovely gardens, Lahore is frequently referred to as "the city of gardens." The city is plenty of sights worth visiting, including parks, tombs, markets, food lanes, and more.
The metro bus stops make it simple to travel throughout Lahore. You may easily visit any of these locations for Rs. 30.
We have put up a list of the top attractions in Lahore today. These locations are all worthwhile of your time and have essential assets. What are you still holding out for? Get ready and leave for Lahore. Indeed, you won't regret it.
Places to Visit in Lahore
Badshahi Mosque
The Emporium Mall
Jahangir's Tomb
Lahore Museum
Minar e Pakistan
Anarkali Bazaar
Food Street Lahore
Shalimar Bagh
Lahore Zoo
Jinnah Park
Wagah Border
Lahore Fort
Masjid Wazir Khan
1. Badshahi Mosque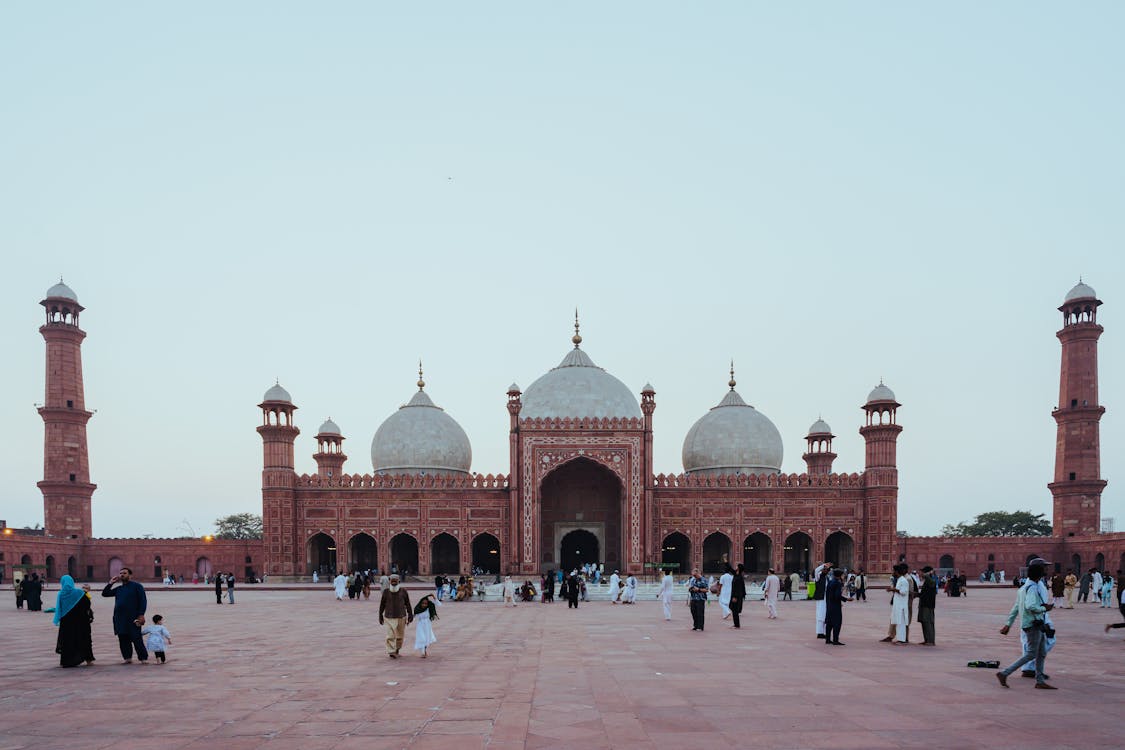 The second-largest mosque in Pakistan and the eighth-largest mosque in the world by capacity is the Badshahi Mosque, sometimes referred to as the Badshahi Masjid. The mosque has enough for around 100,000 worshippers.
The Badshahi Mosque was constructed in 1673 AD by Aurangzeb Alamgir, the sixth Mughal emperor. The crimson bricks came from India's Jaipur. It is stunning and a top tourist destination because of the crimson building and exceptional architecture.
2. Emporium Mall
Emporium is your best friend if you enjoy shopping from many different stores and are a shopaholic. The eleven-story mall has 200 local and international brands. Also, there is a sizable food court there to sate your desire.
In addition, there is a movie theatre. In other words, you can buy, eat, and see a movie all in one location. Also, the establishment's management, location, and design are all excellent.
3. Jahangir's Tomb
Another excellent illustration of Mughal architecture may be seen on the outskirts of Lahore. The great Mughal monarch Jahangir is buried here. Jahangir and his wife, Noor Jahan, resided not far away. Jehangir was initially laid to rest at Dil-Sakoon Garden, but his son Shah Jahan eventually constructed a mausoleum for him there.
Noor Jahan oversaw the construction and design of the Tomb. The creation of this masterpiece and the grounds around it took around ten years. Two massive gates made of precious stones and tiles lead to the tomb's entrance. The tomb is a square-shaped, one-story structure. There were to be fountains at the tomb as well, but they were destroyed a few years ago.
The building also boasts a towering tower with entrances that extend from each of its four corners. The towers also provide a magnificent perspective of the city. The Akbari Sarai and Asif Khan's Tomb, which are both listed as potential UNESCO World Heritage Sites, are close to the Tomb of Jahangir.
4. Lahore Museum
Did you know that Rudyard Kipling, the author of "The Jungle Book," was the son of the Lahore Museum's first presenter? In 1875, John Lockwood Kipling was appointed the Lahore Museum's manager. The Lahore Museum's enlargement was also accomplished by him.
The oldest and biggest museum in Pakistan is located in Lahore. In 1965, while the British Raj was in control, it was founded. Many famous items, including collections from the Indo-Greek, Buddhist, and Gandharan civilizations, may be found at the museum. The Lahore Museum also includes a sizable collection from the Mughal era in addition to these artifacts.
The Lahore Museum is a must-see if you have a thing for antiquities and vintage items. Get the services of any reputable travel agency in Pakistan if you want a hassle-free and ideal journey with your loved ones.
5. Minar e Pakistan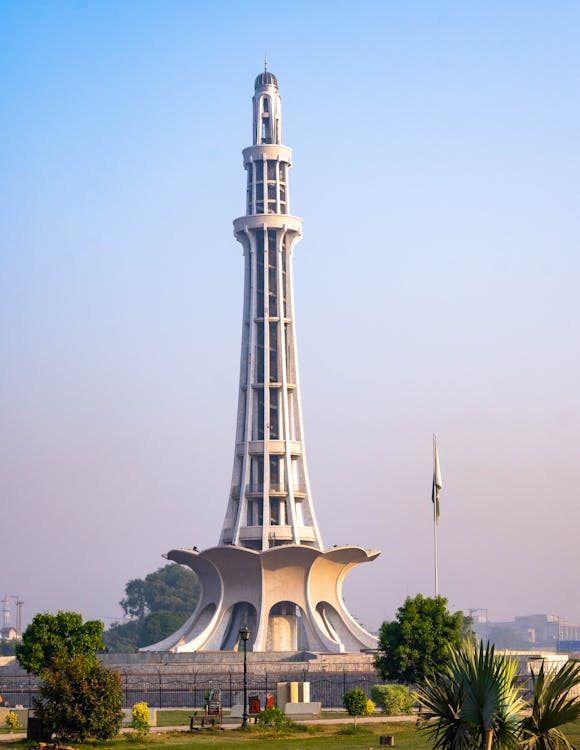 In the center of Lahore is Minar-e-Pakistan, Pakistan's historic site. Between 1960 and 1968, the monument's construction took place. The Lahore Resolution was adopted by the India Muslim League on March 23, 1940, and the monument is located there.
The Minar e Pakistan was thought to have cost about Rs 7,058,000. Taxes on movie theatres and racetrack tickets provided the funding for the building.
Did you know that the base of the Pakistani Minar looks like the petals of a flower? Languages of the Lahore Resolution into Bengali, English, and Urdu are among the peculiar inscriptions found on each petal.
6. Anarkali Bazaar
One of the greatest tourist destinations in Lahore is Anarkali Bazar. If you love shopping but are on a tight budget, Anarkali Market is the place to go. It is one of the largest and oldest marketplaces in South Asia. Some people believe it is around 200 years old.
The name "Anarkali" is derived from a story about a prostitute named Anarkali who had an affair with Akbar's son during the Mughal dynasty. She was exiled by the emperor as a penalty.
There are many different things available in Anarkali Bazaar, including textiles, clothing, home decoration, and jewelry. Go to Anarkali Bazaar if you're seeking inexpensive and reasonable things. At Anarkali, there is also a vast variety of street food.
The market has also grown over time. Nowadays, it is divided into Old Anarkali and Modern Anarkali. In the older area of the bazaar, one may easily locate hidden treasures like paintings, handicrafts, and embroidered things. The ancient bazaar offers a wide variety of desi food. It is renowned for its Indian clothing and jewelry as well.
7. Food Streets
Lahore is well known for its delicious Indian cuisine. You must try the player, nihari, falooda, halwa puri, and BBQ in Lahore. There are several excellent cuisine lanes and restaurants in this city.
Visit Lakshmi Chowk, Gawalmandi, and Fort Food Street if you want to taste everything Lahore has to offer. These locations provide a wide variety of Indian street cuisine. These are some of the top nighttime attractions in this city. Food in Rawalpindi is renowned as well. In the city, everything is accessible and priced reasonably. Learn about the best eateries in Rawalpindi's Bharat Town.
8. Shalimar Bagh
The magnificent Shalimar Gardens, a Mughal park, are located in Lahore. The architecture of Persia and Arabia has an impact on the design of the garden. The Mughal emperor Shah Jahan laid the groundwork for the garden in 1641 for his adored wife Noor Jahan.
Not to mention the fact that in 1981 Shalimar Gardens was listed as a UNESCO World Heritage Site. Excitingly, the park has 410 marble water fountains of the highest caliber. Even today, architects are unable to completely comprehend the design of the structure due to the complexity of the entire water system and architectural structure. Five water cascades in the garden, in addition to the fountains, add to the area's splendor.
The fountains are still in operation and have a calming impact on those who come. You should go to Shalimar Bagh if you like Mughal architecture. Don't worry about finding a place to stay; Pakistan has some of the best 3- and 4-star hotels.
Read More About the Top 10 Historical places to visit in Pakistan
9. Lahore Zoo
If you want to see diverse wild creatures and rare birds up close, go to the Lahore Zoo. It is one of the world's oldest zoos, having opened its doors in 1872. There are now 1,378 animals living at this Zoo.
A beautiful birdhouse, a lion's house, and an elephant's house are just a few of the other attractions of this Zoo. Also, you can adopt a zoo animal. This program's members pay for the animals' food.
Lahore Zoo is open Monday through Friday from 9:00 am to 4:30 pm.
 10. Jinnah Park
In the heart of Lahore, there is a historical park named Jinnah Park, also known as Bagh-e-Jinnah. Before, it was known as Lawrence Gardens. The ghostly park is made up of a botanical garden, Mosque Dar ul Salam, and Quaid e Azam Library, all of which are located in a beautiful green area.
If you want to relax on a calm evening, go to this historic park. There is also a sports complex, jogging pathways, an open-air theatre, food choices, tennis courts, and a cricket pitch in the park. In other words, it's great for families that want to spend time together.
This was a list of Lahore attractions that was both brief and fascinating. You should take the time to see all of these well-known locations. You are reminded of the legacy, customs, and culture of the area. Unlike cliché parks, those in the city of Lahore accurately reflect the Mughal era. They are a great way to unwind because of this. Moreover, Lahore's historical sites are a pleasure for those who enjoy history.
11. Wagah Border
The border between India and Pakistan is located along the Grand Trunk Road at Wagah. The daily border ceremony adds to its immense appeal. There has been a closing ceremony, also known as The Beating Retreat Ceremony, since 1959. When border guards from both sides come, remove their respective national flags, and cross the border, it is legally closed.
Without a certain, every Pakistani should attend this event at least once. It is free and does not need any kind of entry fee. Every day, hundreds of patriotic Pakistanis attend the rite.
12. Lahore Fort
Lahore Fort is also known as Shahi Qila in Lahore. On the north side of the Walled City of Lahore, there lies an old castle. It is a mystery who laid the foundation for the Lahore Fort. Some contend that it predates Shahab ud Din Ghauri, while some assert that it was formed under his rule.
The current building was built by Akbar, the Mughal emperor. Thirteen gates are present in the fort, demonstrating its intricacy and majesty. The area is included on the list of UNESCO World Heritage Sites.
The fort is also home to some of Lahore's most well-known historical landmarks, such as:
Sheesh Mahal
Alamgiri Gate
Naulakha pavilion
Moti Masjid
13. Masjid Wazir Khan
You must visit Mosque Wazir Khan if you are interested in Islamic heritage and architecture. The Viceroy of Punjab, Shaikh Ilm-ud-din Ansari, erected this beautiful and opulent edifice in 1634.
The future Mughal ruler Prince Khurram's physician was Ansari. The prince bestowed the title of "Wazir Khan" on Ansari since he was so impressed by his abilities. Wazir Khan afterward established this mosque.
Together with the mosque, a business district and a Shahi Hammam are nearby. The mosque stands out from the others thanks to its distinctive architectural style. Four minarets were constructed on each corner of the mosque at this mosque, a first for Lahore. Tiles, precious stones, and cut and prepared bricks were used to build the whole mosque.
It's interesting to note that the mosque's bottom level has 22 stores. People still travel to this commercial area to shop at these establishments.
Masjid Wazir Khan needs to be on your list of places to visit if you wish to discover the genuine shades of Lahore's Islamic history.