Best Places to visit in Islamabad, Pakistan's beautiful capital, is noted for its extraordinary beauty, pleasant atmosphere, and great quality of life. The city is recognized as the world's second most beautiful capital due to its gorgeous landscapes and natural beauty. The city has fantastic sightseeing places, modern cafes, beautiful green parks, a variety of physical activity options, and much more.
If you're seeking a city with a wide range of attractions, Islamabad could be the place for you. There are several activities available in Islamabad, ranging from sights to meal sampling to fun-filled activities. Islamabad is one of the greatest cities in Pakistan. Besides stunning scenery, Islamabad has all facilities such as top institutions, the best educational systems, advanced education, automobile registration, and healthcare services. Staying in the capital is not a problem because Islamabad has several outstanding yet reasonable hotels, including 3-star and 4-star hotels, as well as the top guest houses in Islamabad.
In this post, we will look at Islamabad and the attractions you may visit in the capital. There are several attractions in Islamabad that you may visit without a lot of money. Learn about adventurous spots in Islamabad.
Best Places to Visit in Islamabad
Faisal Masjid
Shah Allah Ditta Caves
Centaurus
Safa Gold
1. Lok Virsa
It is one of the most interesting locations to visit in Islamabad. The historical museum, Lok Virsa, is located near Shakarparian Road. The museum highlights Pakistan's history and culture. The museum honours Pakistan's live culture and customs. The museum first opened its doors to the public in 1974. The museum is made up of many buildings as well as an outdoor museum.
Lok Virsa, Pakistan's cultural legacy, shows a wide range of cultural artefacts such as statues, paintings, ceramics, music, and textile work from many ethnic groups in Pakistan. It also contains a large reference library with volumes about folklore, culture, customs, nationalities, and history. Regular displays at the museum feature embroidered clothing, woodwork, metalwork, jewellery, ivory, block printing, and bone art.
2. Faisal Masjid
Faisal Mosque is one of Islamabad's most well-known attractions. Faisal Masjid, an example of modern Islamic architecture, is located in the Margalla foothills. It is one of the largest Asian mosques, with cutting-edge infrastructure and stunning design. The mosque, which has a capacity of 100,000 people, was a gift from Saudi King Shah Faisal.
3. Shah Allah Ditta Caves
Surprisingly, Shah Allah Ditta Caves is one of the haunted locations to visit in Islamabad. It is one of the most interesting locations to visit in Islamabad. The historical site of Shah Allah Ditta Caves, nestled in the slopes of Margalla, should not be overlooked. The settlement around the caverns is reported to be 700 years old and acted as a connecting route between Kabul and Gandharan City. Historians estimate that the caverns are roughly 2400 years old. The caverns are supposed to be vestiges of the Buddhist, Aurangzeb, and Hindu periods. If you want to see the sunset in Islamabad, this is the spot to go.
The caverns are now a pleasant warm location where people can come and snack on pakoras and tea while listening to calming music. If you are an adventurer, you should visit Pakistan's deserts.
4. Saidpur
This is one of the best locations to visit in Islamabad. Saidpur is a historic village with a rich history, located near Islamabad's Margalla Hills, which is one of Pakistan's top ten hiking routes. It used to be a Hindu village where Hindu devotees from all around gathered to pray. The village's ruins are still visible today, and visitors visit them regularly.
The government has since modernized the community and transformed it into a beautiful village with a choice of luxury restaurants and cafés. Saidpur Village in Islamabad is the place to be if you want to enjoy a pleasant day surrounded by music, culture, and delicious food, including famous fruits in Pakistan. Also, if you're seeking locations to visit in Islamabad at night, this is a good option.
5. Centaurus
Centaurus Mall is one of Islamabad's major shopping areas. It is also Islamabad's first mall. Centaurus offers it everything, from a vast selection of local and international brands to a massive food court. Apart from well-known companies, the mall also offers a play area, a food court, and Islamabad's best theatre.
Read More About: Best Places to Visit in Karachi Pakistan
6. Giga Mall
The Giga Mall is last but not least. Giga Mall is located in a prominent position on the main GT road and has some of Pakistan's biggest brands. Giga Mall, like other top-tier malls, offers a large range of shopping shops, grocery stores, a play area, a food court, enough parking, and a cinema.
7. Safa Gold
Safa Gold Mall is another excellent shopping destination. It offers a wide range of national and international brands in several categories including garments, shoes, accessories, appliances, cuisine, and much more. In addition to shopping malls, the mall features the greatest gym and spa. After a long day at the mall, you may unwind at the spa to round up your wonderful day.
 8. Local Markets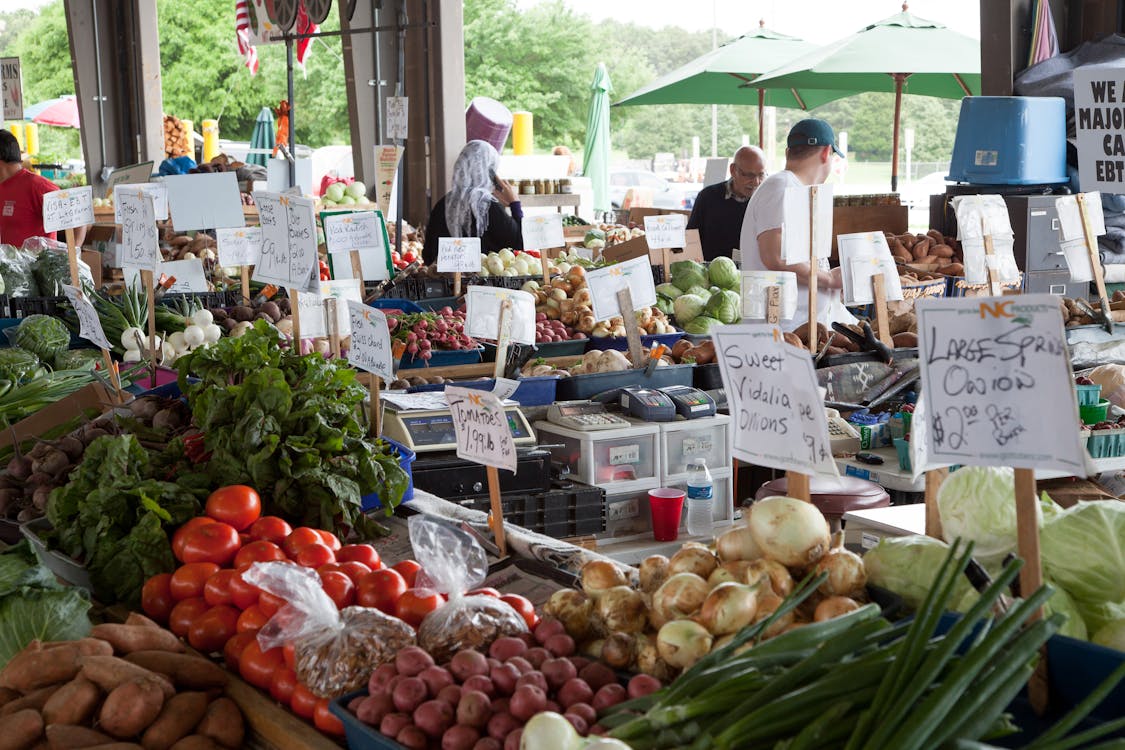 Apart from upscale malls and retail complexes, Islamabad is also home to several local markets. Every sector in Islamabad has its own Markaz where you may purchase high-quality goods at reasonable prices.
In addition, several sections of Islamabad, such as the Kashmir Highway, conduct weekly bazaars where you can get fresh fruits and vegetables, clothing, shoes, secondhand things, and much more at extremely low prices. In addition, the Jinnah Supermarket and Karachi Company are two of Islamabad's most well-known marketplaces.
Frequently Asked Questions
Q1. When is the best time to visit Islamabad?
Many visitors visit Islamabad between September and October, or between March and April. It is the time of year when the weather is milder and it is more comfortable to be outside.
Q2. Where should you stay in Islamabad?
Choosing a hotel near the Blue Area is a fantastic choice. The main shopping and eating districts in the Blue Area are a 20 to 30-minute walk or a cab ride away if you stay in sectors G6–G8 or F6–F8.
Q3. What is the best way to move to Islamabad?
Local transportation is available in Islamabad. There is also the possibility of utilizing Uber. To minimize transportation issues, it is advisable to book your holiday through a reliable firm.